Phoenix Gas (Northern Ireland) showcased their schemes and offers to representatives from the Age Sector recently. Rights 4 Seniors was lucky to be amongst them.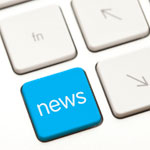 Amongst their latest offers to encourage customers to switch to natural gas with them is a grant of £800 available for people aged 65 and over. The 65+ Saver, as it is called, offers the potential to replace your old boiler with a brand new, high efficiency natural gas central heating system.
For existing customers with specific needs, Phoenix also has an Energy Care Scheme offering a range of services including the provision of of special controls or adaptors and a password scheme. So, they may be able to help you if you have specific needs and are:
60 years of age or older
Disabled
Chronically sick
Simple disclaimer
Rights 4 Seniors has no input in the management of these schemes and offers. We do not have any financial interest in their success. Shop around with other providers to compare their services and choose an option that suits you.