A news round-up of what is happening in Northern Ireland and beyond.
News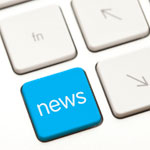 UTV News: PSNI investigate pensioner death. Read more...
Belfast Telegraph: Rory McIlroy nets $2m in Shanghai Masters win. Read more...
BBC News: Man killed in East Belfast fire. Read more...
Health
BBC News: "Aspirin can block bowel cancer". Read more...
Technology
BBC News: Northern Ireland broadband service criticized. Read more...
Call to Action
Got an hour to spare? Be a digital champion. Read more...
For the rest of the local news