Body
If you are not happy about the Attendance Allowance decision, you can ask for the decision to be reviewed or make an appeal.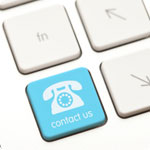 Please note, though, that a decision must be challenged within 1 month of being made.
This time limit can only be extended in special circumstances.
If you ask for a revision, a decision-maker will reconsider your claim. They can confirm the initial decision or change (increase or decrease) the rate or length of the award.
If you appeal the decision, the Department of Work and Pensions (DWP) will look at the decision again. If this is not changed to the your advantage, it will go to an appeal tribunal.