Body
Being well equipped to manage your money is of vital importance in later life whatever your source of income or personal circumstances.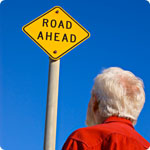 Older people's finances can be placed under a lot of strain due to increased reliance on social security benefits, rising electricity and home heating costs, and following on from significant life changes such as bereavement, health problems and retirement.
Even if you are managing your finances more comfortably, there is always more to learn, and any improvements to your money management skills will only enhance your quality of life and make your money go further.
Our guide to money management will give you a step by step approach to becoming more financially aware, and provides links to other sources of specialist help.
We cover a range of money management topics, including budgeting effectively, maximising income, and dealing with debt.
There are also sections covering saving, borrowing and credit and avoiding financial scams.
Manage Your Money Better Booklets
Download our handy booklets:
How To Maximise Your Income (PDF 392KB)